There are no more items in your cart
Shipping

Free

Total

€0.00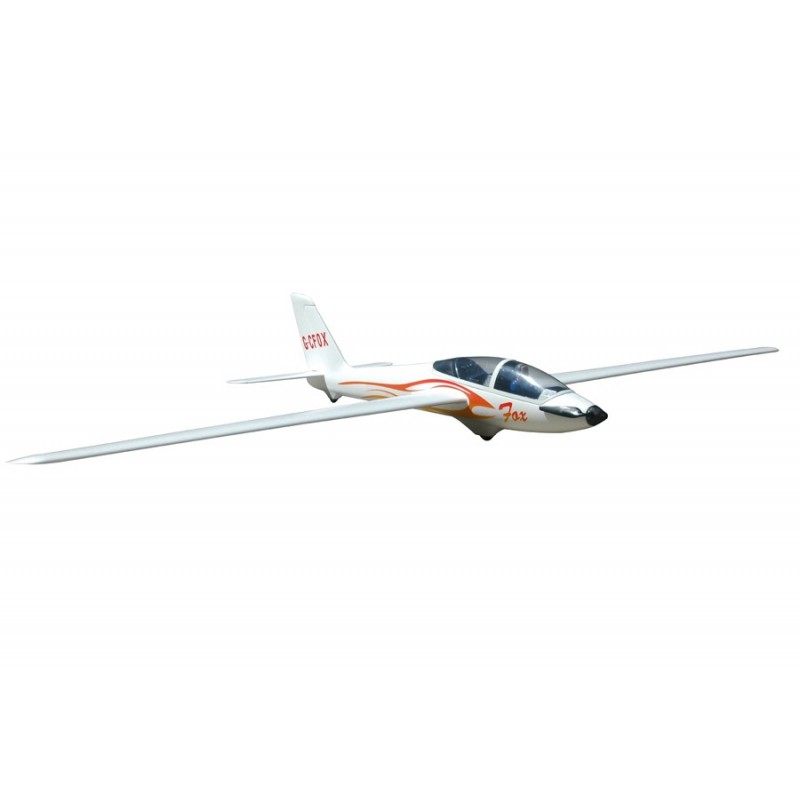  
Fox V2 glider (with flaps) 2300mm PNP FMS
The MDM 1 Fox is an aerobatic glider made of unlimited class composite materials. When it was unveiled to the public, it placed first in the world championships. Since then, he has been regularly on the catwalks around the world. FMS has reproduced this exciting glider in EPO resilient foam.
Comes PNP. Engine, controller and servos installed.
Wingspan: 2320mm
Length: 1290mm
Weight in flight order: About 1150 g
This two-seater offers a certain comfort to the crew and performs very well on the circuit with a finesse of 28. Fluid and efficient, its flight range allows it to pass all the aerobatics, making it a glider apart and a subject of choice for FMS to reproduce.

The quality of the moulds is sublime and adds efficiency to this superb look. The combination of this cell with a powerful brushless engine and a LiPo battery gives the experienced modeller a new level of performance and excitement.

The glider has a fibre-carbon/carbon and aluminum tube key that stiffens the wings and is easily removed for transport, and a very compact fuselage that adds to the pleasure of the model.

Belly and inverted loops, rollovers, faceted barrels and back flight pass easily with this model and it will also be able to hunt thermals or slop through the flaps, making it versatile and suitable for a wide range of pilots.
Key features

- Ball hats instead of conventional hats
- Flap travel: up to 25 degrees up and up to 60 degrees down, for aerobatics and AF crocodiles function.
- The large wingspan of 2300 mm ensures stable and long flights. It is also a perfect platform for aerial photography.
- Made from EPO foam
- Carbon fibre wing reinforcement tube
- The wings are easily dismantled for easy transport.
- Engine and controller brushless and servos mounted.
Technical features:
Wingspan: 2,320mm
Length: 1,290mm
Weight in flight order: about 1,150g  
Engine: Brushless 4018-KV900
Controller: 40A Brushless ESC
Servos: 9g Servo x 6
Radio: 6 lanes
Centering: 40mm (From the leading edge)
Propeller: 12-6 bipale folding
Accu advised: Li-Po 11.1V 1300 mAh 35C
Wings: Yes
Depth: Yes
Direction: Yes
Volets: Yes
Level: Intermediate
Editing time: about 1 hour
Material: EPO
Necessary equipment:

- Radio set
- Accu
- Charger
Reference: GT-SD4
Brand: GT-Power
SD4 GT-Power LiPo/LiFe/NiMh charger Charger for LiPo, LiFe, and Ni-Mh batteries with balancer built-in, 100-240V mains. Features: Load batteries Lipo, LiFe 2 S 4 S and NiMh 4 S to 8 S.Power supply: AC 100-240vLoad current: 0.5/1/1.5/2/2.5/3/3.5/4A Comes with a charge DEAN lead.